by Casey | Posted on March 23rd, 2011
A hearty congratulations goes out to the University of Richmond Spiders and the Virginia Commonwealth University Rams as they take to the national stage of play for the NCAA "Sweet 16″!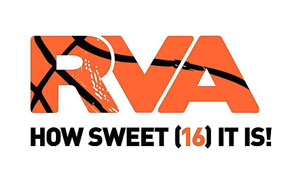 Richmonders will converge upon the Canal Walk Turning Basin to congratulate and wish well both teams today, Wednesday, at 5 p.m. Mayor Dwight Jones, UR President Edward Ayers and VCU President Michael Rao will be on-hand to join in the celebration with cheerleaders, music, banners, and decorated Canal Boats. The first 500 ralliers will receive a free t-shirt emblazoned with the RVA "Sweet 16″ logo.
Follow the journey this Friday as the UR Spiders face Kansas at 7:27 p.m. and the VCU Rams take on Florida State at 9:57 p.m., both in the Alamodome in San Antonio, TX.
See the Spiders return to fanfare after their win over Morehead State.
See the Rams celebrating in the locker room just after their win over Purdue.
Events
,
Virginia Destinations
|
Comments Off